Lorenzo Ardito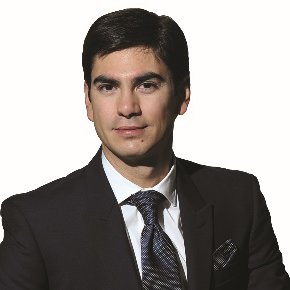 Lorenzo Ardito
Nationality: Italy
Research Field:Mechanical and Management Engineering
Current position: Assistant Professor in Polytechnic University of Bari, Italy
Research Working Experience:
05/05/2015 – 31/05/2018 Postdoctoral. Researcher – Polytechnic University of Bari, Italy
26/03/2018 – now Qualified to be Associate Professor – Italian Ministry of Education, Universities and Research (MIUR)
01/07/2018 – 06/09/2019 Assistant Professor – Campus "Bio-Medico" University of Rome, Italy
08/01/2020 – now External Research Fellow – Mount Royal University, Canada
07/08/2019 – now Assistant Professor – Polytechnic University of Bari, Italy
Academic Rewards and Research Achievements:

In 2020, received an award by the Department as the second best researcher in terms of scientific output.
In 2020, four articles are in the top 1% of the most cited papers in Web of Science.
In 2019, awarded as "Top Peer Reviewer 2019" (top 1%) by the Publons platform in the scientific area "Environment and Ecology".
In 2018, the paper "International Enterprise Innovation Comparisons: A review of Existing Evidence Using Innovation Surveys" (co-authored by Aineias Gkikas) is among the winning candidates of "The Best Paper from Europe" at the 63rd nternational Council for Small Business, Taipei , Taiwan, June 26-29, 2018.
In 2018, won the Zegna Scholarship (€ 5,000.00) as part of the Ermenegildo Zegna Founder's Scholarship program to carry out research activities abroad on the subject of Digital Transformation.
In 2017, the paper "The impact of public research on industry innovation: A technology-level perspective in the green energy field" was the winner of the EMRBI-SAPIENZA Best Paper Award at 10th Annual Euromed Academy of Business (EMAB) Conference, Rome, Italy, September 12-15, 2017.
In 2012, won a scholarship granted by the National Energy Technology District for participation in the "International Summer School & Conference on Sustainable Corporations, Buildings & Investments", New York, July 28 - August 4, 2012