Mrutyunjaya S Yalawar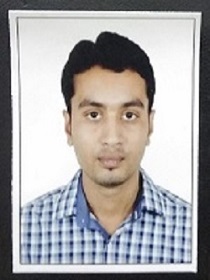 Mrutyunjaya S Yalawar
Nationality: India
Research Field:Computer Networks and Information Security
Current position: Assistanct Professor in CMR Engineering College, Hyderabad
Working Experience:
Assistanct Professor in CMR Engineering College, Hyderabad

Software Engineer in Key Mitra Solutions Pvt Ltd Bangalore.

Microsoft Professional with Two (+2) years of professional experience in analysis, design and implementing Object Oriented Programming Concepts (OOPS) and Web based applications.
Technical Skills:
Programming languages: .Net, C#, ASP.Net, MVC

Databases: cloud server, SQL Server 2008 r2

Platforms: Windows (XP, 7).

Web Development: HTML, ASP.NET 4.0, ASP.NET MVC.

IDE : Visual Studio .NET 2012
Academic Achievements:
Received "Best Faculty Award" From the CMR Engineering College for Academic Year-2017-18, 2019-20.

Received "Young Scientist Award" from IRAESM, Cochin, India Sep-2018.

Received "Young Researcher in Computer Science and Engineering" from GOREA, Bangalore, India July 2019.

Received "Employee Appreciation Letter" in Publishing Technical Papers in reputed UGC approved Journals from CMREC, Hyderabad dated on 13th-Sep-2019.